Photo Gallery
Below and to the right are photos from March 2015.
Some are from Sunday morning services.
Some are from the annual Birthday dinner, held in the Fellowship Hall at Hammer Memorial UMC. This is a fun annual event at Hammer. Each birthday month has its own decorated table with a luscious dessert! The meal is potluck, everyone sits at their birth table, and once the eating has commenced, we all try everyone else's desserts. Following the meal is a fun program.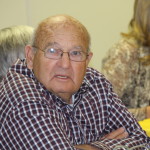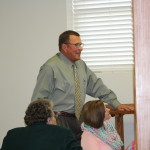 3/15/15 Birthday Dinner